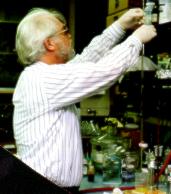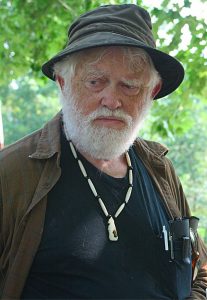 John N. Cooper was educated at the California Institute of Technology and the University of California, Berkeley, where he received his B.S. and Ph.D. in 1960 and 1964, respectively. After teaching two years at Makerere University College, Uganda, and one year at Carleton College,Minnesota, he joined the Faculty at Bucknell in 1967.
He published 35 papers in the fields of chemical education and inorganic kinetics and structure, based on research supported largely by the Petroleum Research Fund. His principal interests were in the structure of cobalt(III) complexes and the kinetics of ligand substitution and inorganic substrates' oxidation-reduction reactions.
He took a leave from Bucknell, 1971-2, to study with Gilbert Haight at the University of Illinois, and took three sabbaticals: at the Argonne National Labs, with James Sullivan (1975-6); at the University of Cincinnati, with Richard C. Elder (1983-4); and at Purdue University, with Dale W. Margerum (1992-3). Other collaborators include Margaret E. Kastner, of Bucknell University, and W. Gregory Jackson of the AustralianDefence Force Academy.
He received Bucknell's Lindback Award for Distinguished Teaching in 1988, and consulted for the Pennsylvania Attorney General's Office, Environmental Crimes Section (2000-01).
He retired from active teaching, June, 2003.
He began contributing writings to the Axis of Logic (http://www.axisoflogic.com) in January 2004 and was a columnist for that site from August, 2004, through 2006. In 2005 and again in 2006, he received the Thomas Paine Award from the Central Susquehanna Chapter of the American Civil Liberties Union for Citizen Journalism; in 2007 he was given the Peacemaker Award by the local Center for Nonviolent Living.
Between 2005-2006, wrote seven fanciful short essays collected as Reports to the Mothership purporting to be reports of an alien observer on humanity's impact on planet Earth and the Solar System.